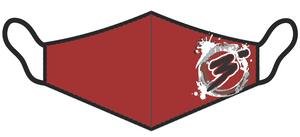 Volleyball Market
Mask Orders Temporarily Closed
Regular price
$0.00
$0.00
We are currently not taking individual orders. We are focusing our resources on making masks for first responders and essential businesses. When we are caught up we will reopen this page.
In the meantime, here are a couple links to make your own face-masks at home:
https://youtu.be/gz4FDiQ-BP0
https://youtu.be/tPx1yqvJgf4
If you are a first responder or essential business, please email us at Masks@ThirdDegreeSportswear.com
Thank you for supporting your small local businesses. Stay safe and healthy during these unprecedented times, we are all in this together!